The results are official; I won the Mushroom Recipe Challenge sponsored by Marx Foods!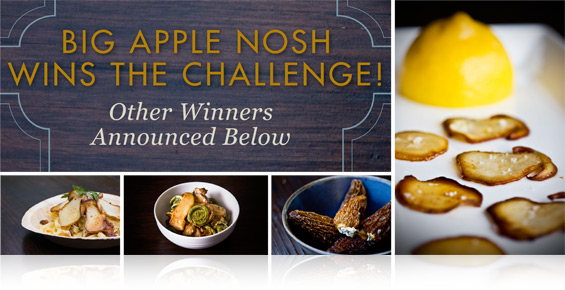 Click here for final results!
I truly want to thank all of you for voting for me during the challenge – I finished with 252 votes!  I know many of you Tweeted about it, posted about the contest on Facebook and shared the link with your family and friends.  I am so grateful for your support!  Thank you, thank you!
As the top finisher, I will be getting three shipments of fresh mushrooms, courtesy of Marx Foods, and I'll be competing in the "Ridiculously Delicious Contest" in December. The details of the contest are still under wraps, but I've been assured by Marx Foods CEO Justin Marx that it will indeed be RIDICULOUS.  So stay tuned!